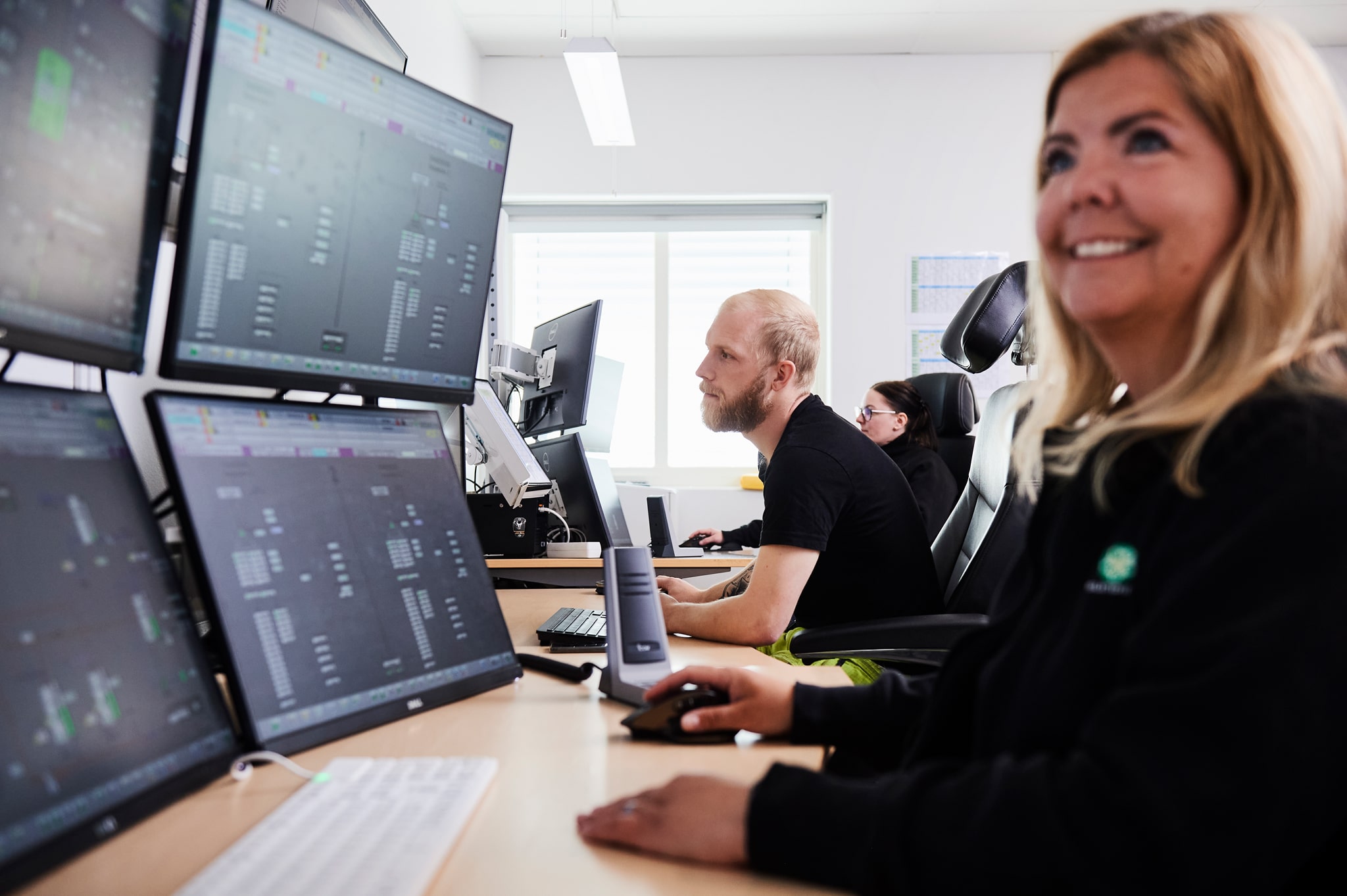 We invest in people to develop
the future
Our vision is to extract renewable products for tomorrows society from a sustainable forestry. From crude tall oil, a residual from pulp mills, we extract our products tall dieasel, resin, turpentine and bio-oil. From our surplus heating we deliver district heating.
SunPine was founded in 2006 and is owned by Sveaskog, Södra skogsägarna, Preem and Lawter. With this "dream team" that represents the entire production chain from idea, to raw material and finished product, SunPine meets bright future.
SunPine is a world-leading biorefinery, with business is based on a Swedish innovation and entrepreneurial company. SunPine's business concept is linked to the large forest industry and to help our customers become more sustainable: "With the residues from the pulp industry, we make it easy for our customers to create sustainable products to be proud of".
The goal is to further increase production volumes through continued expansion and to be a strong driving factor in the transition to a more sustainable society. We want to continue to create more innovative and sustainable products together with our employees and owners. In this way, SunPine can make the world a little better in the near future.
Welcome to SunPine.